Read the dubious dismissal order in the case of FIFA president and IOC member Infantino
FIFA president Infantino thinks he is in seventh heaven after a case against him was dropped on flimsy grounds. THE INQUISITOR readers deserve to see not just the accompanying FIFA propaganda message but the original document - in English, French, Spanish, Portuguese and in German.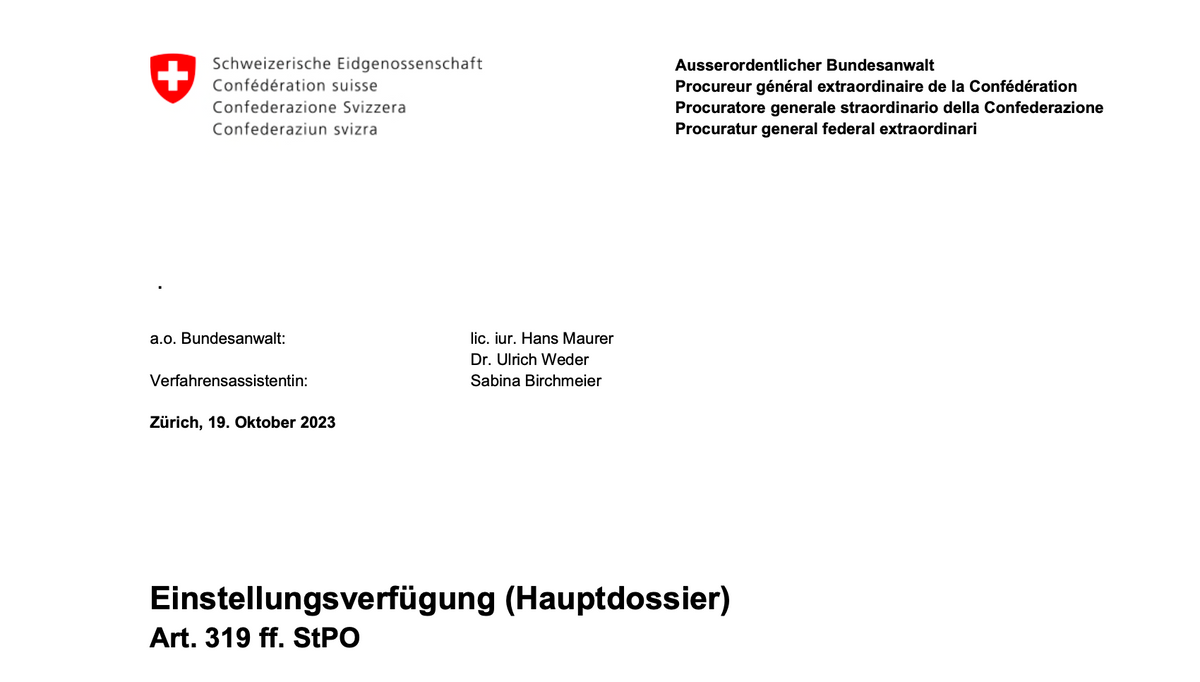 Dear readers,
we would like to draw your attention to (unofficial) translations of the recent decision of the Swiss judiciary in the Gianni Vincenzo Infantino (FIFA, IOC) case. This case also concerned Messrs Lauber, Marty, Arnold, Thormann, Villiger, Remund - and somehow also Messrs Blatter and Platini and the sports rogue state Qatar, as you know.
In Switzerland, these dubious operations had the rank of a state affair and, as you know, cost the federal prosecutor his post - but the man fell soft.
These more than 200 pages, the Einstellungsverfügung, the dismissal order that closes the investigation, naturally belong in the public domain. You deserve to see not just the accompanying FIFA propaganda message and some media coverage - you deserve the original document that THE INQUISITOR makes available to you (in English, French, Spanish, Portuguese and in the original German version).
On the one hand, it is another example of the colossal failure of the Swiss judiciary, but it is also a wonderful, almost historical document of sports politics and sports crime. It also documents structurally corrupt processes in an environment that was investigated by the US judiciary under the RICO Act for good reasons.
In Switzerland, we have long since become accustomed to strange entanglements, numerous absurd dismissal orders (this latest one is just one of several scandalous Einstellungsverfügungen in the past) and dubious procedures.
In Switzerland, criminal FIFA and IOC officials were able to buy their way out of prosecution (FIFA even paid millions for it).
In Switzerland, sports corporations like FIFA, the IOC and UEFA have a huge lobby.
In Switzerland, politicians cower before the dubious powers of sport.
In Switzerland, sometimes, FIFA often did, tickets and luxury trips to World Cups were enough for judges and prosecutors to create a certain environment. In the fight against corruption, among investigators and journalists who really know their stuff and who really want to know, this is called landscaping.
In Switzerland, corruption cover-up agreements between sports multinationals, sports crooks and the judiciary/politics were (and still are?) the order of the day.
That is why Switzerland is still a safe haven for sports criminals of all kinds - with only a few exceptions.
This dismissal order in the case of the untrustworthy IOC member Infantino also comes at a time when Switzerland is throwing itself at the IOC to get the Winter Olympics in 2030 or 2034 - or even to become a permanent host of Winter Games (in future then on a rotation principle between a few organisers who still have snow, the necessary small change and also the necessary competition venues.
This dismissal order comes at a time when quite a few sports multinationals are threatening (and actually initiating) to leave Switzerland. FIFA is one of them. World Aquatics is another. And look, Husain Al-Musallam, the president of World Aquatics - who the IOC now even wants to be president of the Olympic Council of Asia (OCA) - is even listed as a bribe payer and co-conspirator #3 by the US judiciary, among other things well documented.
In this respect, this dismissal order is also a symbol, whether the authors want it or not - a signal to sports cheats: You are still safe here with us.
This dismissal order was written by two pensioners who were known to be experts in such cases - routinely clearing up problems. What is alarming, however, is that the Swiss parliament hired these routine problem-solvers. After another special investigator had fallen out of favour with FIFA and the sports crooks because he wanted to know too much.
This is Switzerland.
But with a little common sense, anyone can also evaluate this document quite differently - not as evidence of case dismissals, but as evidence that it happened exactly as it has been reported for years.
Anyway, today the main concern of THE INQUISITOR team is to provide you with this remarkable document.
You will find in it many well-known names of IOC and FIFA officials (Blatter, Platini, Infantino, Beckenbauer, Bin Hammam, Grondona, Hayatou, Blazer, Makudi, Chung and many more). You will find many names of lawyers who are active sometimes on this side and sometimes on that side (this is also part of the Swiss network). With a little attention and minimal knowledge of sports politics, you will notice many absurd procedures and evaluations.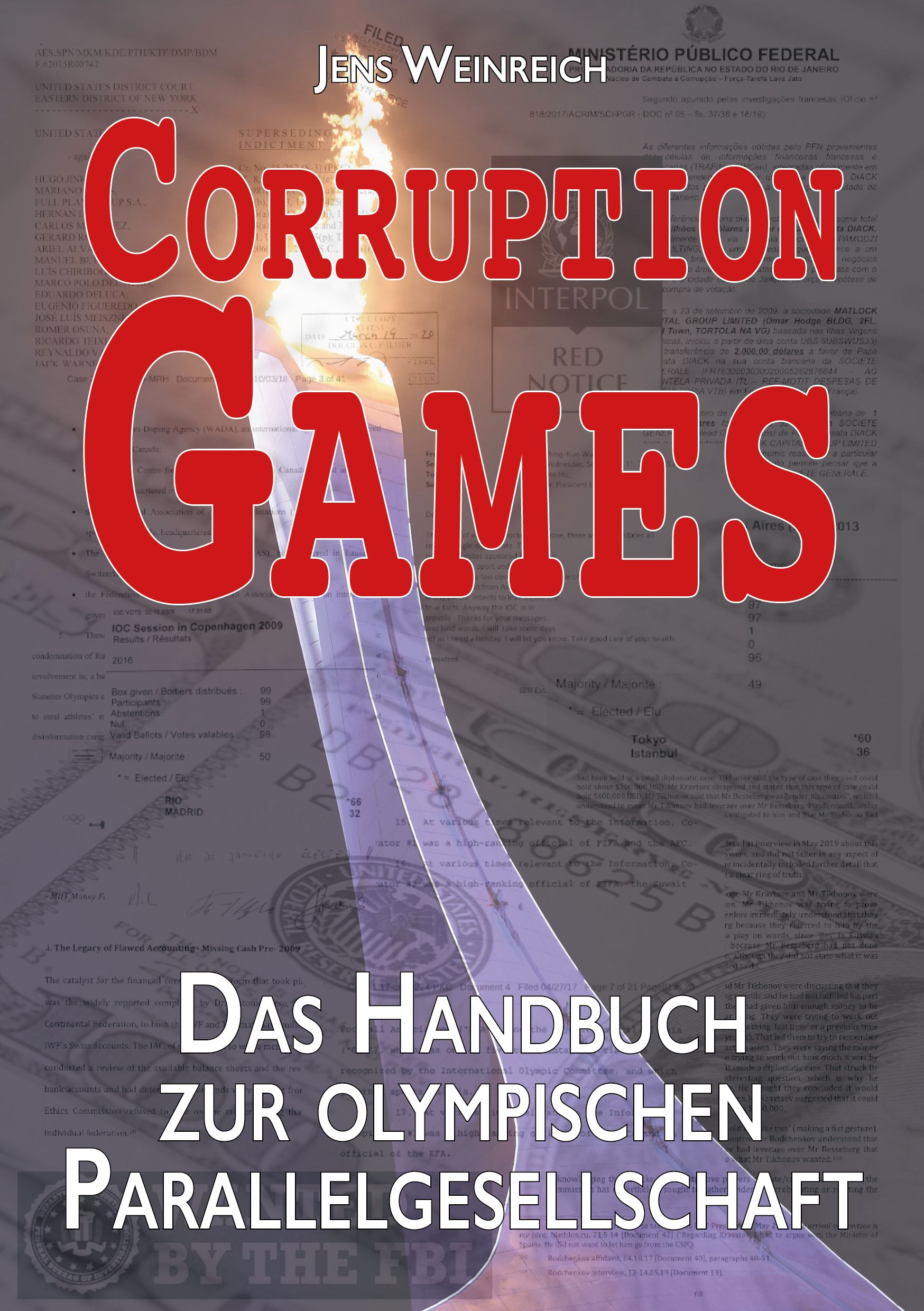 E-Book, Januar 2024 - ab 19,90€, zwei Lizenzen (privat, business)
Im Shop kaufen
The document is an example of the unacceptably absurd practices in Switzerland and at the same time a nice summary of the weird legal developments of the past decade.
A Swiss friend who knows the ropes told me in a first reaction: Maybe it all just shows that the expensive lawyers the accused afford are always a bit better than the state officials. Perhaps. I say: Well, we have had too much evidence and proof in the past that Swiss justice and politics are fully integrated into the Olympic business and therefore often corrupted.
But today, let's give the last word to a man, who has lived in Qatar for a while and who is now dealing with Saudi Arabia, who claims in clownish fashion:
"It is now clear to everyone that the accusations against me were just desperate attempts by poor, envious and corrupt people to attack my reputation. If these people had even a modicum of dignity, they should at least have the decency to apologise for their actions and the damage they have caused."
All I can say is: more than wrong, dear Gianni Infantino. None of this is substantiated. And if you think your fundamental problems are buried there, you shouldn't feel too safe.
On that note. Have a look at the documents below in automatic translations (via DeepL) - enjoy.
Enjoy, educate yourself with this reading - and please subscribe to THE INQUISITOR so that we can permanently present you with such documents, in-depth analyses and exclusive research. It is in your hands!
If you would like to receive THE INQUISITOR newsletter regularly, you must at least register as a reader (free). Full coverage is only available to subscribers.
If you want to read these documents here on SPORT & POLITICS you need to become a subscriber as well:
Thank you. Kind regards on behalf of THE INQUISITOR team